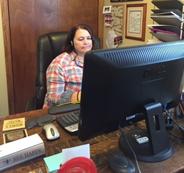 $39.00
Sign up to receive emails for updates on future dates.
"Don't Toss My Memories in the Trash" Webinar
Coming Soon
Are you a senior or baby boomer who wants to slim down your belongings, organize, and possibly move? Are you overwhelmed and don't know where to start or what to do? Are you the adult child and need to help your parents downsize from their large home of several years to a smaller home? Do you work with seniors and their adult children who face the issue of downsizing and moving and don't know where to turn for assistance? If you answered "yes" to any of these questions, this webinar is for you!

This webinar will help you:
Understand the reasons and importance of downsizing
Figure out a plan and where to start
Decide what to do with all the stuff
Deal with the physical and emotional aspects of the process
Work with the Mover
Prepare for Moving Day
Understand the Process of Settling In

This one-hour class is designed to be CEU-eligible. Please note that only your professional association can confer CEUs so be sure to check with them.

Webinar features:
A generous Q/A session
Attendance either by phone or Internet
A certificate of attendance
Access to post-class audio files
Copy of Vickie's book, Don't Toss My Memories in the Trash-A Step by Step Guide to Helping Seniors Downsize, Organize and Move and the Moving Workbook (once you are registered the books will be sent to you via USPS)

For future dates, please check back later or sign-up to receive notifications.