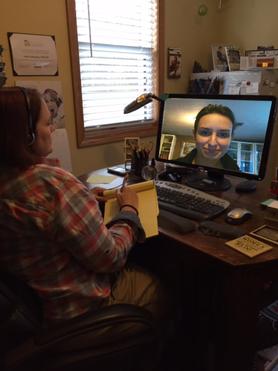 Virtual Organizing
What is virtual organizing?
Virtual Organizing is a process that helps you organize your space (a room or your whole home) and your time without the organizer being physically present, but rather virtually connected! We utilize photographs and communicate via phone, Skype, or FaceTime. We can connect with you wherever you are!
If you enjoy connecting virtually or have limited time and budget, Virtual Organizing may be for you!
For Virtual Organizing to be successful you need to be able to...
Connect via phone, Skype, or FaceTime
Send digital or physical photographs
Do some physical organizing on your own with a plan that is laid out for you
Complete assigned tasks between sessions? (You certainly don't have to complete any tasks you don't want, however the organizing process moves along faster if you do)
Virtual Organizing sessions are held in one or two hour scheduled sessions. The length of the session will be determined by the client and the professional organizer based on schedules and availability. Sessions are paid via MasterCard, Visa or check upon booking. Upon scheduling, you will receive a series of questions to start the process. A combination of virtual and on-site organizing can also be done if the client lives in the Pittsburgh area.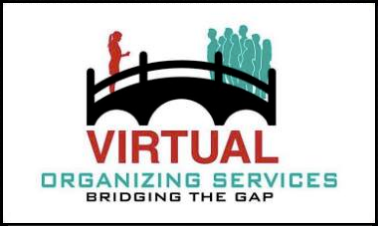 Vickie is a graduate of Sheila Delson's
Virtual Organizing Training
.
Let us help you! Connect via phone, Skype, or FaceTime to get started with virtual organizing!
For more information or to get started, send an email to
Vickie
.
---