Vickie Dellaquila
Owner & Founder, Certified Professional Organizer
Vickie Dellaquila achieved the Certified Professional Organizer in Chronic Disorganization (CPO-CD®) from the Institute for Challenging Disorganization. There is a relatively small number of professionals that have achieved this certificate, with Vickie being the first in Pittsburgh and Western Pennsylvania. She is also a Certified Professional Organizer®, receiving her certification in the inaugural class of 2007. Vickie is the owner of Organization Rules® and has been a Professional Organizer for over 15 years!

Sometimes, people get stuck in their life because of difficult situations such as divorce, death of a spouse, simply being overwhelmed, depression, or hoarding. Other illnesses such as diabetes, fibromyalgia, and chronic fatigue syndrome can compound issues with disorganization. The stuff can paralyze them and they can't move forward. They need some help to get unstuck and to move forward in their life. Through her business, she has helped many clients get unstuck by de-cluttering, organizing, and simplifying their lives. She helps people to focus on what "stuff" they really want to keep in their life and what "stuff" to let go. Vickie also focuses on the financial and emotional costs of keeping all that stuff that is not used.

Vickie has moved several times and as a child, she loved to de-clutter and organize her bedroom with each move. Her parents thought she was a little strange because one of her hobbies was "organizing." With each move, Vickie's parents ignored the idea of unpacking all those boxes, however Vickie saw it as a fun challenge. Her parents thought many of the packed boxes should stay in the basement and just move them the next time they move. Vickie loved to unpack and organize those items.

Using her background in nursing and social services she helps seniors downsize and relocate. Her expertise enables her to answer questions like: "I have lived in a five-bedroom, two-story home for the past 47 years and need to downsize and move. How do I start?"

Vickie's life experiences include a Bachelor of Arts degree in Sociology from Slippery Rock University. She also has hospital nursing experience as a Licensed Practical Nurse. She has worked in social services as a Caseworker in a Nursing home and as an Employment Specialist for a non-profit agency. Vickie also has done basic financial budgeting seminars for non-profit agencies, focusing on why we overspend.

Her company has been featured in several publications, including Pittsburgh Post-Gazette, Pittsburgh Tribune Review, The Pittsburgh Magazine, the Costco Connection, USA Today Your Life, the Miami Herald, the Boston Herald and KDKA TV. She has taught the class, "Working with Adult Children of Elderly Clients" and "Hoarding and Seniors" for the Institute for Challenging Disorganization. She has taught the "Get Organized" and "Senior Downsizing" courses at the Community College of Allegheny County in McCandless.

Vickie has presented many times thourghout the years, including the National Association of Senior Move Managers (NASMM) conference, (National Association of Professional Organizers (NAPO)East Texas Regional conference, and for the Japanese Association of Life Organizer's conference in Yokohoma, Japan.

She is also the author of the book, "Don't Toss My Memories in the Trash-A Step-by-Step Guide to Helping Seniors Downsize, Organize, and Move" and "The Moving Workbook". The book is rated as one of the top 100 best books on Aging on Amazon!

Vickie has also a contributor to the books, "The ICD Guide to Challenging Disorganization for Professional Organizers", "Seventy Things to Do When you Turn 70", and Vickie is featured as one of the experts in Donna Smallin's book, "Secrets of Professional Organizers".

Vickie is married and has three grown daughters, and is Gigi to four grandchildren and counting!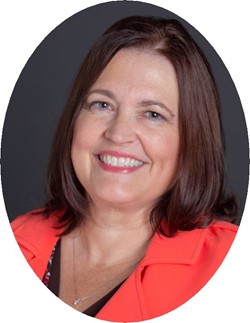 Vickie Dellaquila
---
Membership
National Association of Professional Organizers (NAPO)
NAPO Pittsburgh-Founding member and current Program Director
Institute for Challenging Disorganization (ICD)
National Association of Senior Move Managers (NASMM)
---
Educational achievements in the Organizing Industry
Certified Professional Organizer in Chronic Disorganization (CPO-CD)
ICD Level IV Education Mentor
Certified Professional Organizer (Inaugural Class of 2007)
---
Certificates of Study from Institute for Challenging Disorganization (formerly NSGCD)
Hoarding Specialist Level II Certificate
Aging Specialist Level II Certificate
ADD Level II Specialist Certificate
CD (Chronic Disorganization) Specialist Certificate
Basic Hoarding Issues with the CD Client
Understanding the Needs of the Elderly CD Clients
Basic ADD Issues with the CD Client
Basic Mental Health Conditions and Challenges Affecting the CD Client
Learning Styles and Modalities
Basic Physical Conditions and Challenges affecting the CD Client
Understanding the Needs of the Student CD Client
Study in Time Management and Productivity
---
Education
Bachelor of Arts in Sociology, Slippery Rock University
Licensed Practical Nurse Certification